 
Decorated Bag
Protective atmosphere bag placed in a distinctive themed cloth bag with handmade decoration.
Pagamenti Sicuri
Spedizioni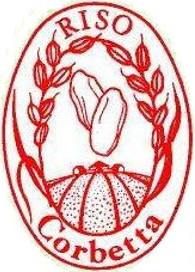 Posso pagare con la carta di credito anche se non ho Paypal?
This type of packaging can be applied to any variety of Rice and Rice Flour of 1 kg.
An idea for a small, original and quality present.
Packaged using decorations made entirely by hand.
The decorations are made of corn dough, left to dry for days and then filed and painted by hand with the addition of details that make them unique.
The decoration of these bags are frogs (amphibians typical of our territory), the details and colors of the frog may vary.
All packed with satin ribbons.
The color and texture of the ribbons and bags can change.
The packaging is made in such a way that each object can be detached without being damaged and is equipped with its own buttonhole so it can be reused.