 
Brown Classic Carnaroli Rice - Riso Corbetta
Bag of Carnaroli Rice Classic Whole - Corbetta Rice
QUANTITY DISCOUNT !
Put in your cart at least 10 bags of any size or variety and you will be entitled to a discount.
Visit the QUANTITY DISCOUNT page for details.
Choose the type of bag and the desired weight in the boxes below.
Pagamenti Sicuri
Spedizioni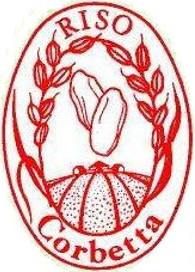 Posso pagare con la carta di credito anche se non ho Paypal?
Our Classic Carnaroli Rice in Whole Grain version!
The king of risottos, born and bred at Cascina Marchiazza, comes with even more flavor and fragrance to create new dishes.
Carnaroli Classico Integrale rice has a large grain and an ochre color, due to the fact that less processing allows the outer layers to remain on the grain adding proteins, lipids and fiber.
Why CLASSIC?
Our Carnaroli Rice can boast of this label because it guarantees that the rice is 100% of the original Carnaroli variety. It respects the traceability system of Ente Risi.
Ente Risi page on Classic Rice
Has an approximate cooking time of 45 minutes.
Types of bag
Bag in protective atmosphere : the rice is inside a transparent food-grade plastic bag, in a protective atmosphere. Keep in a cool place and away from direct sunlight