 
Brown Rice Ermes - Riso Corbetta
Bag in protective atmosphere of Ermes Rice - Corbetta Rice
QUANTITY DISCOUNT !
Put in your cart at least 10 bags of any size or variety and you will be entitled to a discount.
Visit the QUANTITY DISCOUNT page for details.
Pagamenti Sicuri
Spedizioni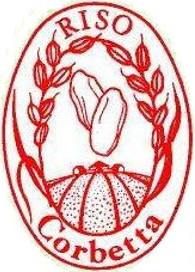 Posso pagare con la carta di credito anche se non ho Paypal?
Ermes Brown Rice has a long and narrow grain (INDICA subspecies) and a very characteristic red coloration.
The coloration is of completely natural origin and is a characteristic of the variety, maintained by the type of processing that leaves the grain together with the outer layers, rich in protein, lipids and fiber.
It has its own taste and aroma which are maintained in any kind of preparation.
It has an approximate cooking time of 45 minutes and we suggest to use it boiled, accompanying vegetables or fish, however it can be used for many preparations.
This rice is not cultivated in our company as it is a patented variety but it is however cultivated in Italy by producers we trust.
We guarantee the final processes of cleaning, processing and packaging.