 
Aromatic Apollo Rice - Riso Corbetta
Bag in protective atmosphere of scented Apollo Rice - Corbetta Rice
QUANTITY DISCOUNT !
Put in your cart at least 10 bags of any size or variety and you will be entitled to a discount.
Visit the QUANTITY DISCOUNT page for details.
Pagamenti Sicuri
Spedizioni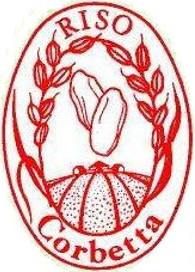 Posso pagare con la carta di credito anche se non ho Paypal?
Apollo Rice is aromatic rice. What it means.
The peculiarity of this rice is that it has a fragrance created naturally in the field, which follows it from when it is in the field to when it is cooked on the plate!
The novelty is that this rice is grown in our fields and therefore respects all our safety and health criteria.
It has a narrow and elongated grain ("indica" subspecies) and an approximate cooking time of 12 minutes.
It tends to release little starch in cooking and given the characteristics and aromatic note, we recommend its use mainly boiled, especially with vegetables and fish.