 
Classic Carnaroli Rice - Riso Corbetta
Bag of Carnaroli Rice Classic - Corbetta Rice
QUANTITY DISCOUNT !
Put in your cart at least 10 bags of any size or variety and you will be entitled to a discount.
Visit the QUANTITY DISCOUNT page for details.
Choose the type of bag and the desired weight in the boxes below.
Pagamenti Sicuri
Spedizioni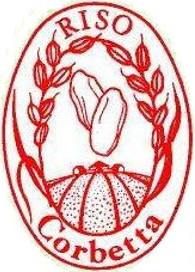 Posso pagare con la carta di credito anche se non ho Paypal?
Carnaroli Classico rice has a coarse and pearly grain, i.e. an inner gem is visible.
Why CLASSIC?
Our Carnaroli Rice can boast of this label because it guarantees that the rice is 100% of the original Carnaroli variety. It respects the traceability system of Ente Risi.
Ente Risi page on Classic Rice
It has the best cooking properties of all white rice, you can keep it in the pot for tens of minutes at the end of cooking and it will not darken.
It has an approximate cooking time of 18 minutes for risotto.
It is mainly suitable for risotto but it adapts well to any type of preparation.
Types of bag
Bag in protective atmosphere : the rice is inside a transparent food-grade plastic bag in a protective atmosphere. Keep in a cool place and away from direct sunlight
Cloth bag : the packaging is in a characteristic and traditional colored cloth, the color and designs are random, with visible white stitching and a cardboard label. The historical packaging of rice. IMPORTANT, with this type of packaging the preservation must take place in a cool and dry place and away from sunlight.
Translated with www.DeepL.com/Translator (free version)